Improving Smiles
Velscope®
×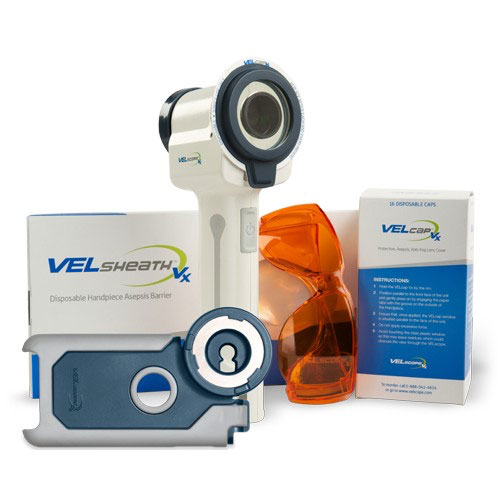 A Simple Process for the Enhanced Visualization of Oral Mucosal Abnormalities.
Introducing the VELscope® Vx Enhanced Oral Assessment System, which centers on a wireless, handheld scope that uses natural tissue fluorescence to enhance the way clinicians visualize oral mucosal abnormalities that might not be apparent or even visible to the naked eye.
Recognized by the World Health Organization, the award-winning VELscope® Vx is the world's most widely used adjunctive device for the enhanced visualization of oral mucosal abnormalities, such as oral cancer or pre-malignant dysplasia.
More than 25 million VELscope® Vx examinations have been performed by over 15,000 dental practitioners in 23 countries. The technology is also backed by more clinical studies than any other adjunctive device for tissue fluorescence visualization.
Digital X-Rays
×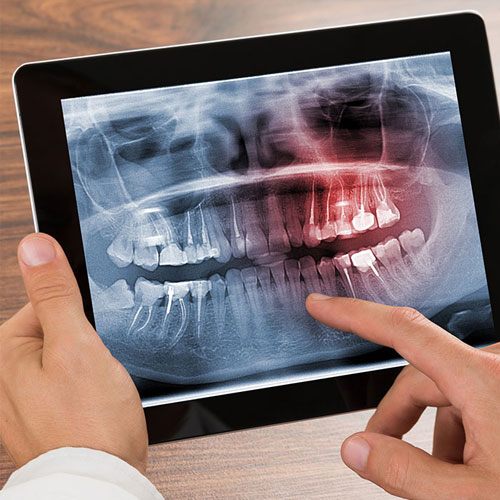 Digital radiography (known as digital X-ray) uses an electronic sensor instead of traditional X-ray film to capture X-ray images. The digital images are then easily stored directly to a computer.
Low dose digital X-rays have a number of advantages:
Digital X-rays reduce patient radiation exposure by up to 90 percent compared to the already low exposure of traditional dental X-rays.
Your dentist can instantly view and enlarge the images, allowing us to detect problems easier and point them out to you.
Digital X-rays do not require film processing, thereby eliminating the need to dispose of harmful waste products and chemicals into the environment.
As a preventative, diagnostic tool, dental X-rays are essential, revealing valuable information not otherwise visible during a regular dental exam. They enable us to look at what is going on between teeth and under the gum, then use this information to safely and accurately detect hidden dental abnormalities and create an accurate treatment plan. Without X-rays, such problem areas may go undetected.
GLO Whitening
×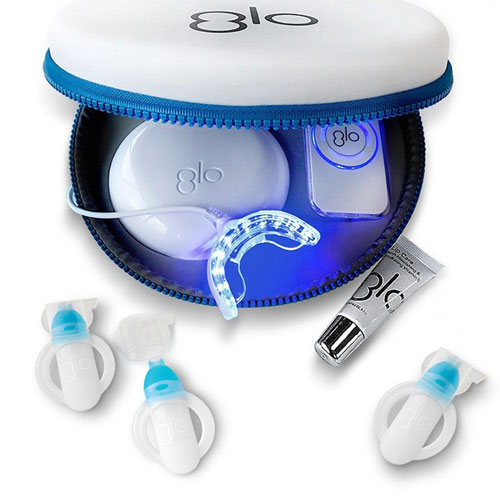 Forget about uncomfortable trays, drippy gels, and messy strips. Our patented GLO Vials are designed to let you brush on the specially formulated, sensitivity-free hydrogen peroxide teeth whitening gel in seconds.
Plus, they feature an air tight seal inside so you always get fresh, active gel even after opening – no refrigeration required. Each GLO Vial contains enough gel for more than 4 applications. Use them alone to whiten in seconds on-the-go, or accelerate your results by pairing them with your GLO Device.
The magic is in the warming heat acceleration! Invented by NYC aesthetic dentist and oral health expert, Dr. Jonathan B. Levine, the GLO Teeth Whitening Device harnesses the power of Guided Light Optics (G.L.O) technology to accelerate your results. Special heat resistors and light reflectors inside the mouthpiece direct the energy of gentle warming heat and safe 470nm LED light into the whitening gel, speeding up the whitening process by surrounding each tooth with more whitening power.
This patented, one-of-a-kind technology is available only from GLO Science and is registered with the FDA. It is the same technology used in thousands of dental practices.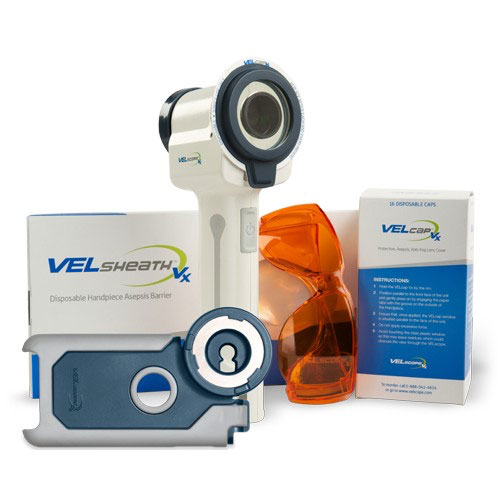 Velscope®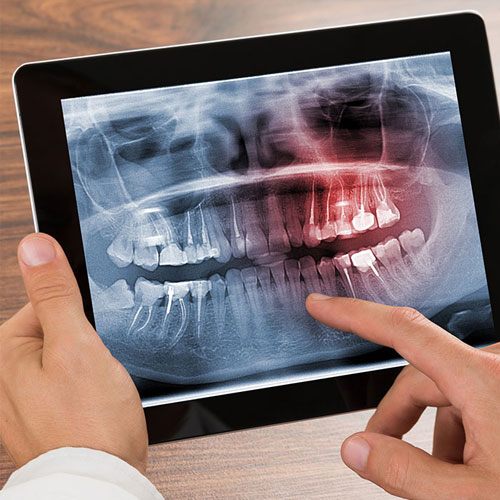 Digital X-Rays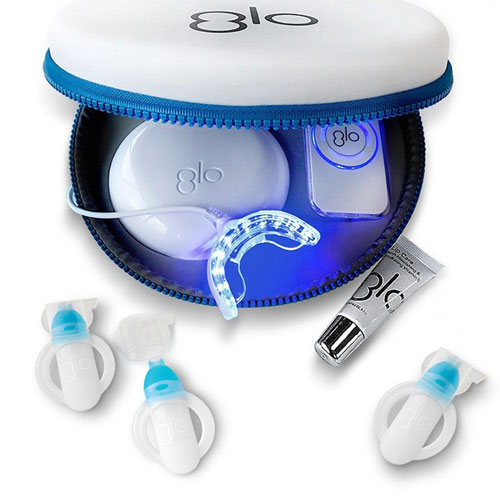 GLO Whitening
Schedule an Appointment Today!